With Attentive Caregivers In A Warm,
Family-Focused Atmosphere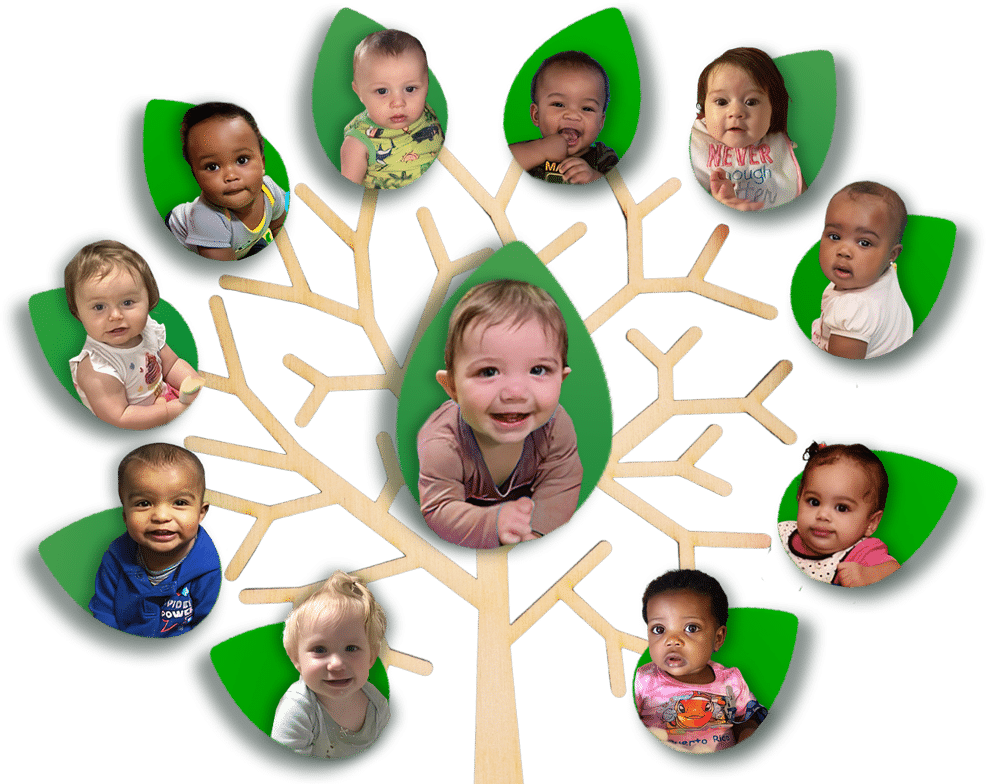 With Attentive Caregivers In A Warm,
Family-Focused Atmosphere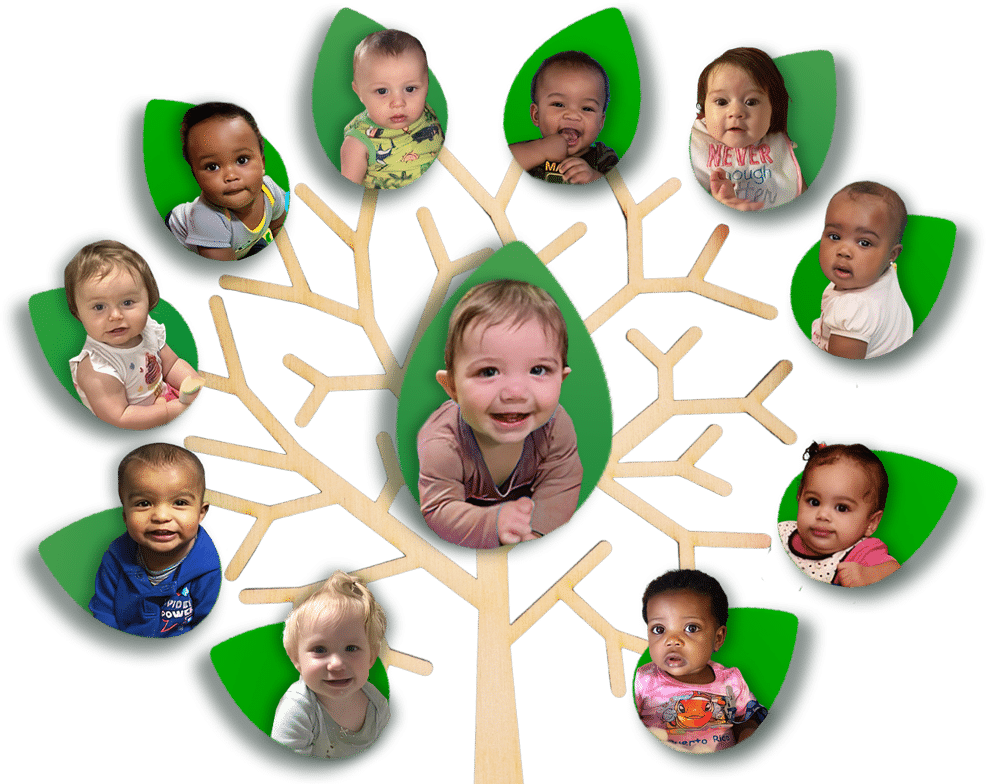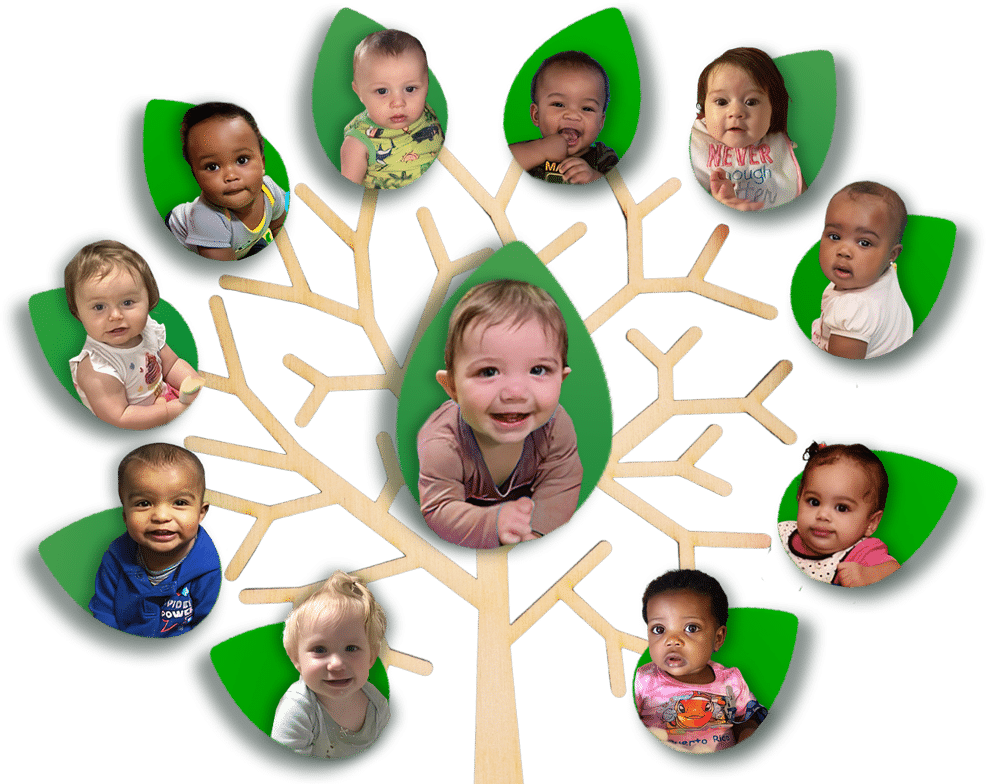 With Attentive Caregivers In A Warm,
Family-Focused Atmosphere
Infants | 6 weeks - 1 year old | Serving Louisville, KY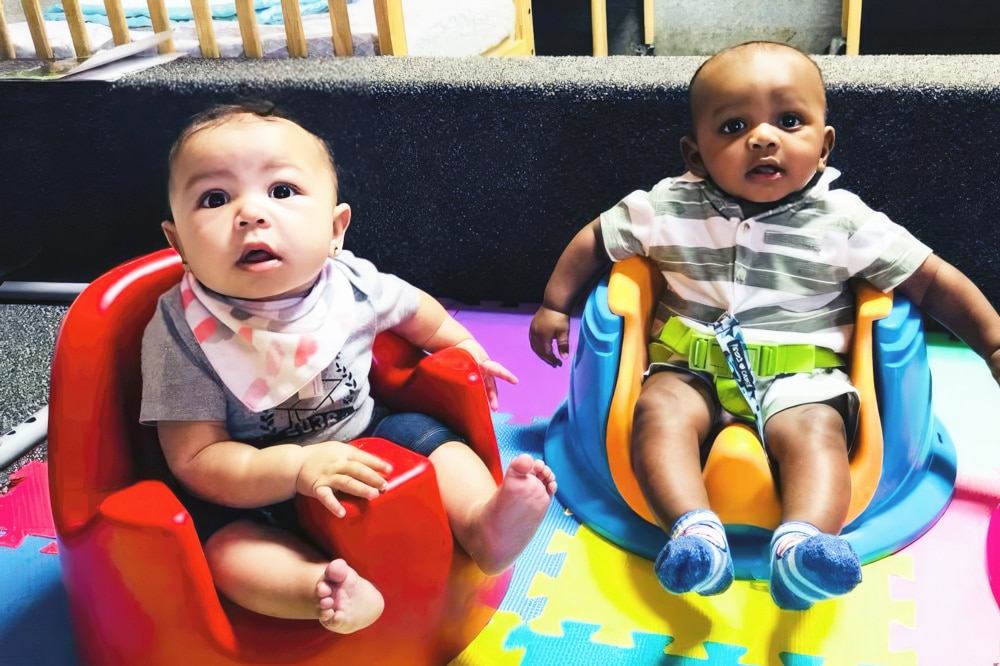 Multiple Security Measures Ensure Your Baby's Safety
It's tough to leave your little bundle in someone else's care! Feel confident in their safety with restricted access entrances, internal-use security cameras, fenced exterior yards, and CPR-trained staff who always keep a watchful eye on your infant.
Small Class Ratios For More Personalized, Responsive Care
Your baby gets all the loving care they need and deserve in a small group with consistent caregivers. They feel safe with familiar faces who attend to their every need and respond to their cues for food, hygiene, and sleep.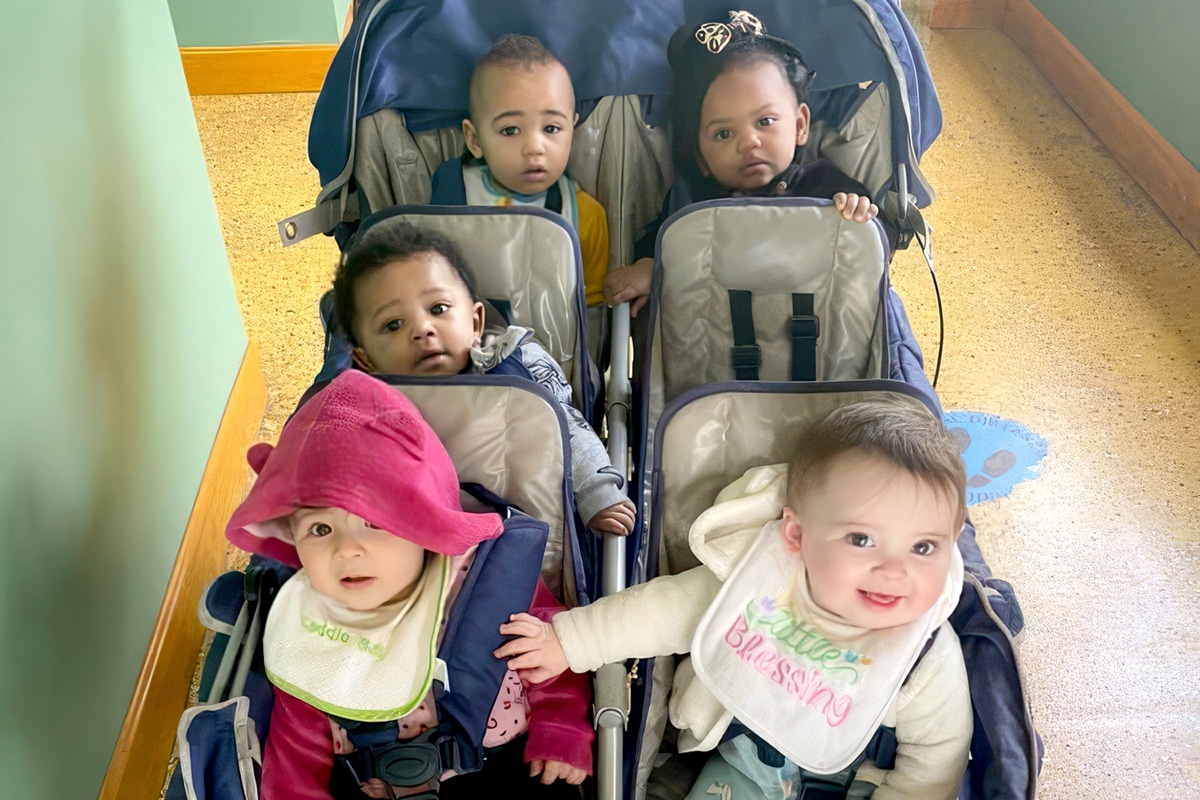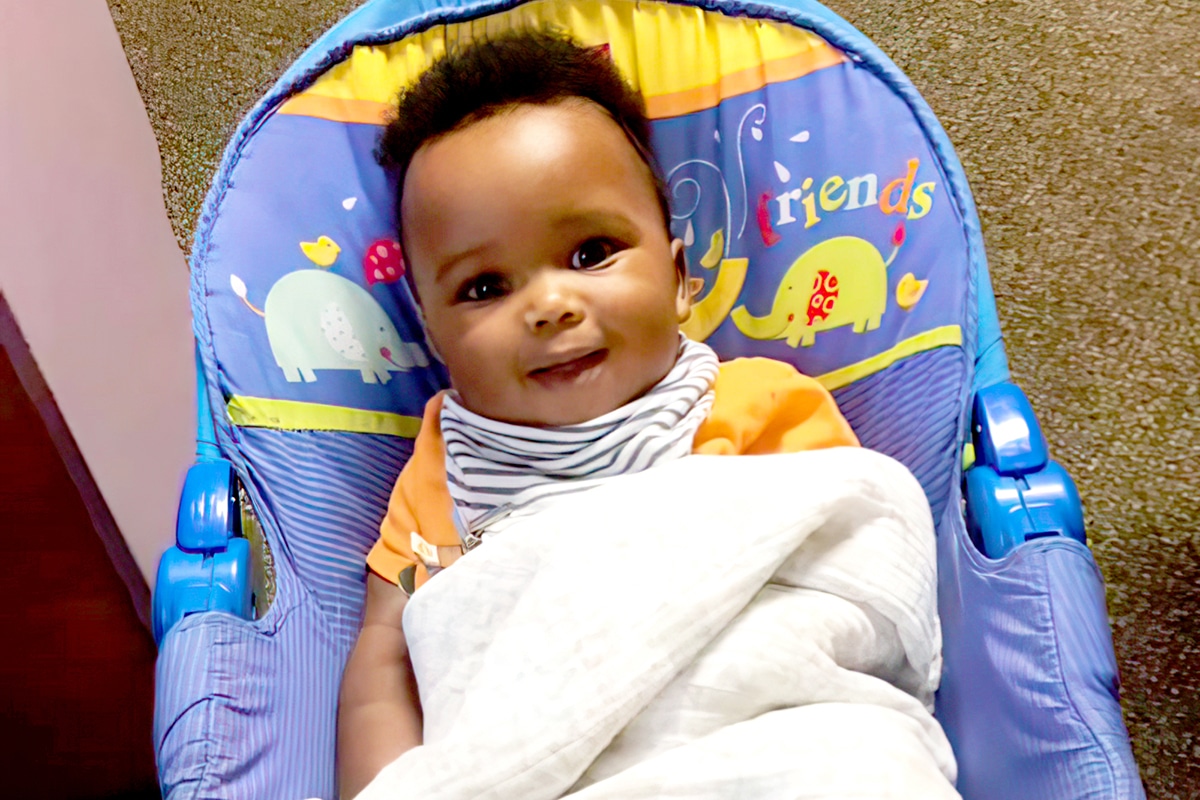 Sticking To Home Routines Helps Ease The Transition
Teachers respect and follow your baby's home schedule for food, play, and sleep as closely as possible. Babies feel more secure when they know what to expect, and keeping their schedule makes the transition to care easier for them, and you!
One Less Thing To Worry About!
Diapers, Wipes, & Sunscreen Are Included For Your Convenience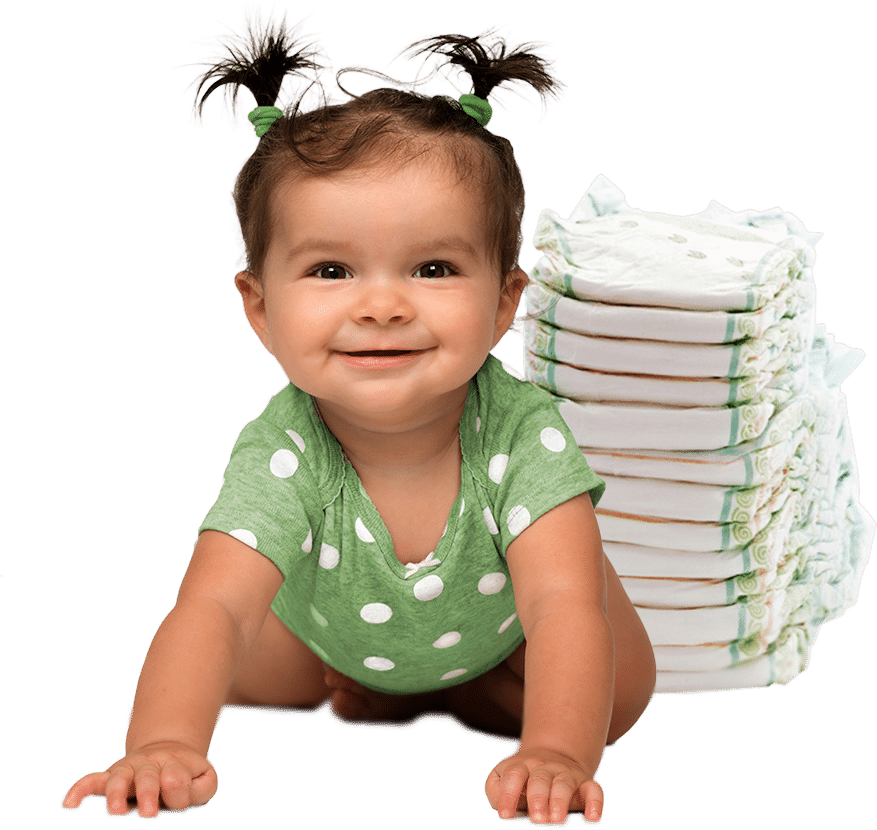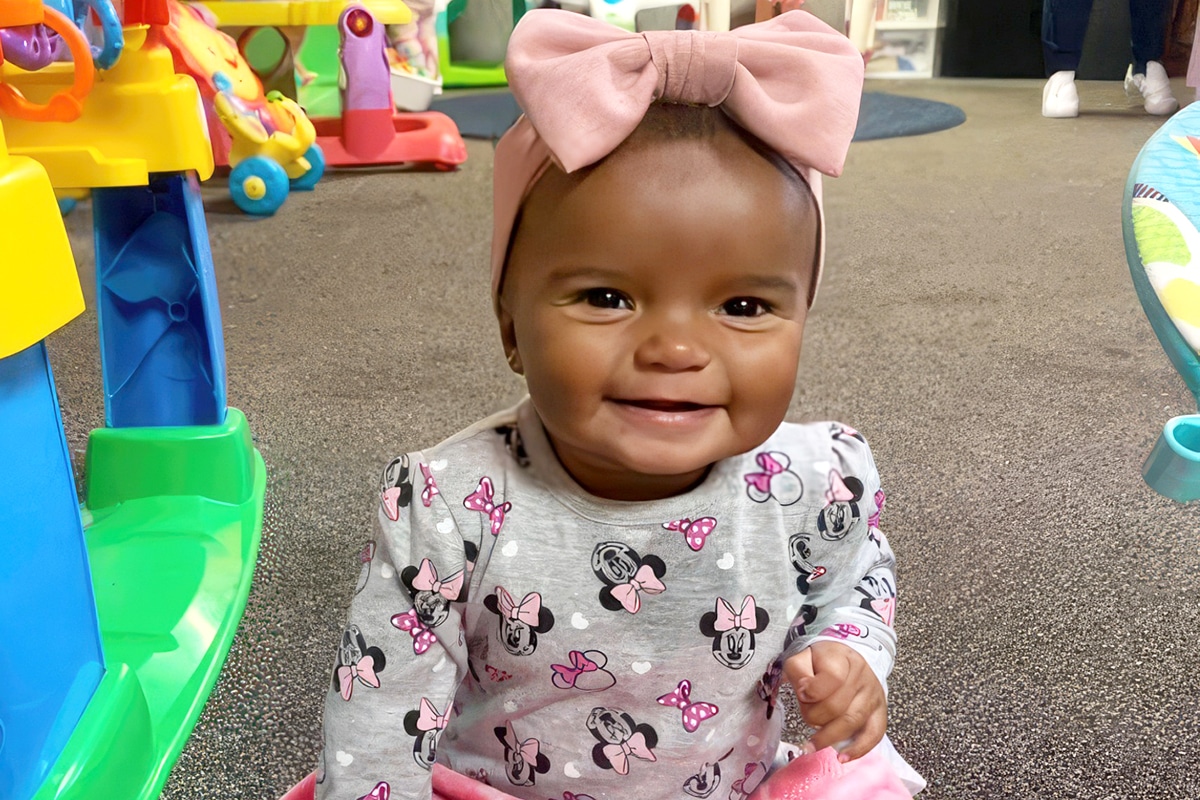 Daily Communication Through HiMama© Keeps You Connected
Always know how your baby's day is going with communication through the free HiMama© app. Receive adorable photos and videos, activity reports, and classroom memos so you always feel connected to your little one.
Sensory Play & Exploration To Boost Cognitive Development
Your baby engages in sensory play with age-appropriate materials to foster their early cognitive development and to begin learning about the world around them. Tummy time, parallel play, stories, and songs boost their physical, communication, and social skills.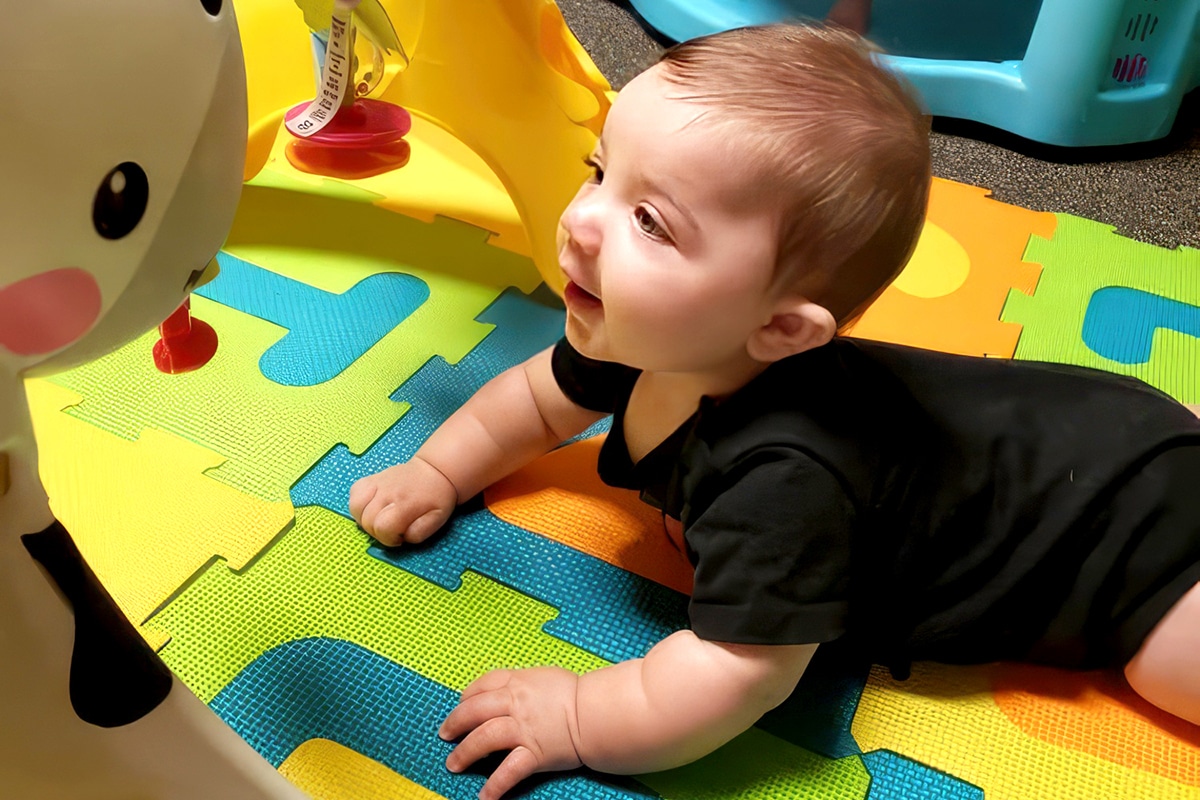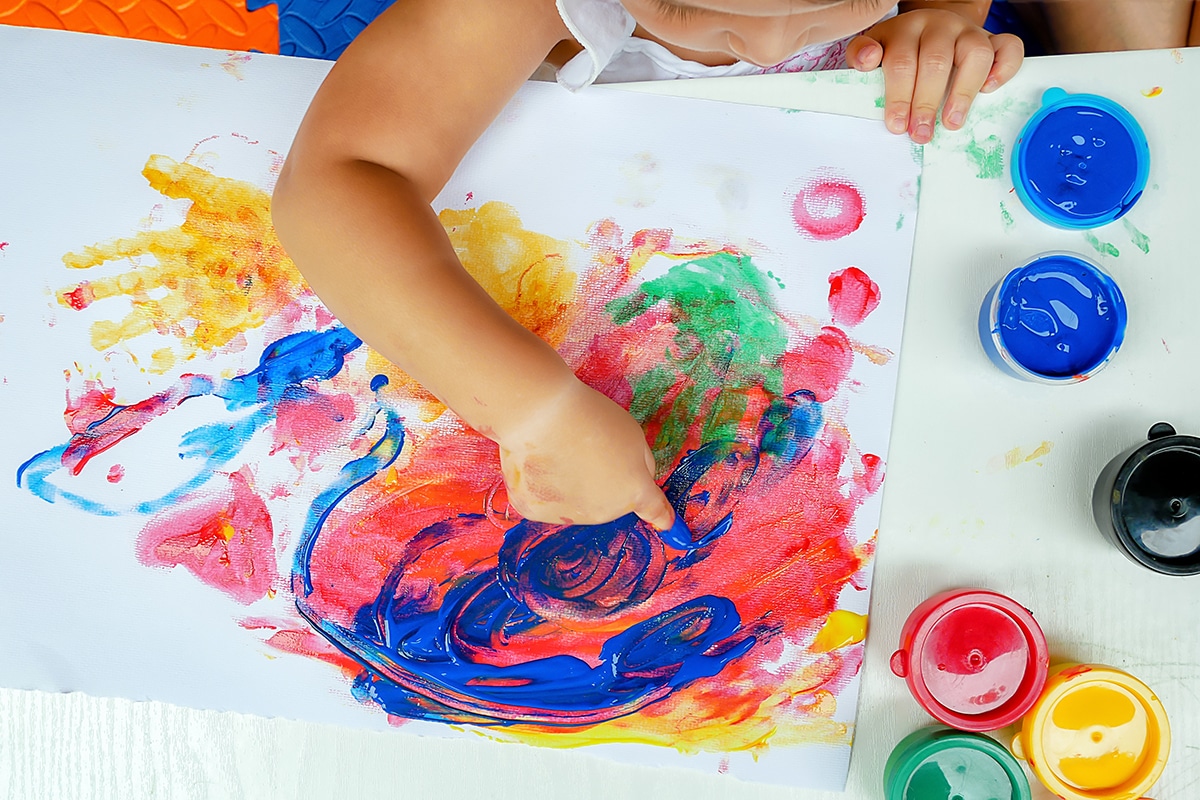 Art, Music, Dance, & STEM Enrichments At No Extra Cost
Even the littlest learner benefits from exposure to the arts and STEM (science, technology, engineering, and math.) Your little one fingerpaints, bops along to catchy tunes, and plays with simple puzzles to boost their creativity and critical thinking.
Healthy Meals & Snacks Included In Your Tuition
When your baby transitions to solid foods, they begin receiving a healthy, delicious breakfast, lunch, and snack, made fresh onsite every day. All meals meet state standards for early childhood nutrition and account for allergies and sensitivities.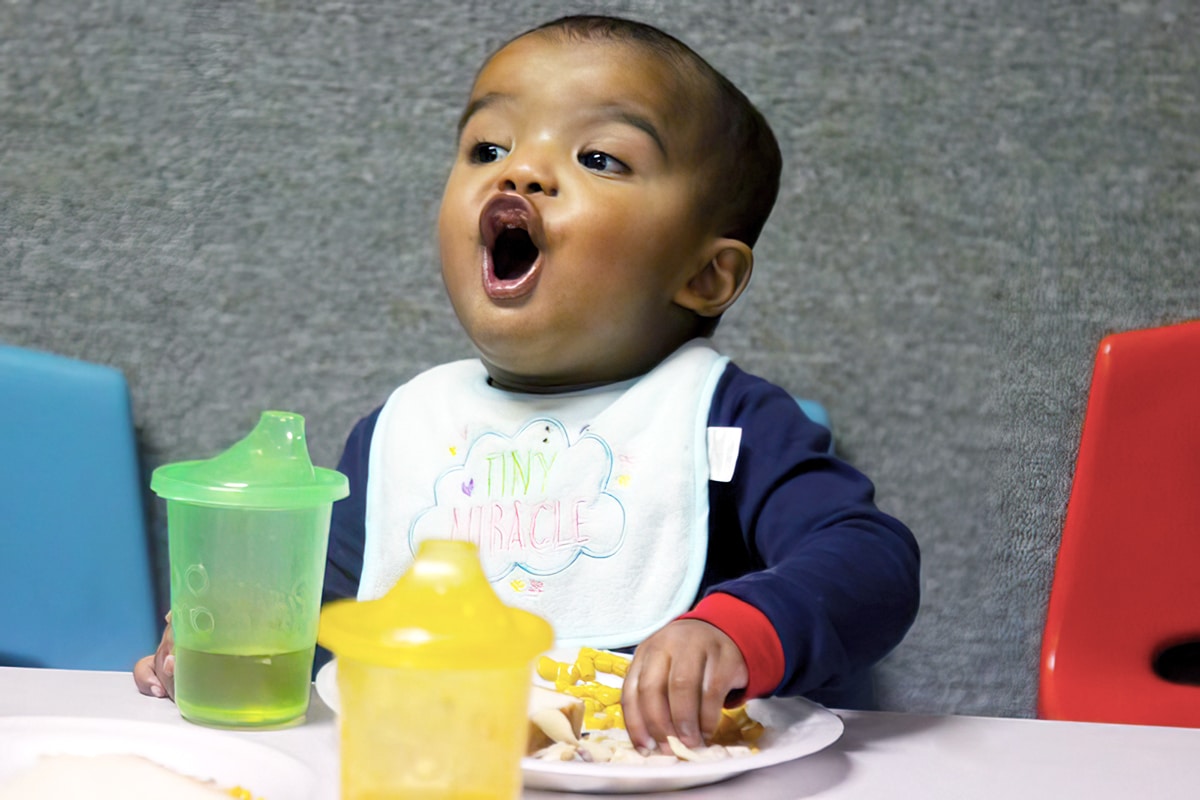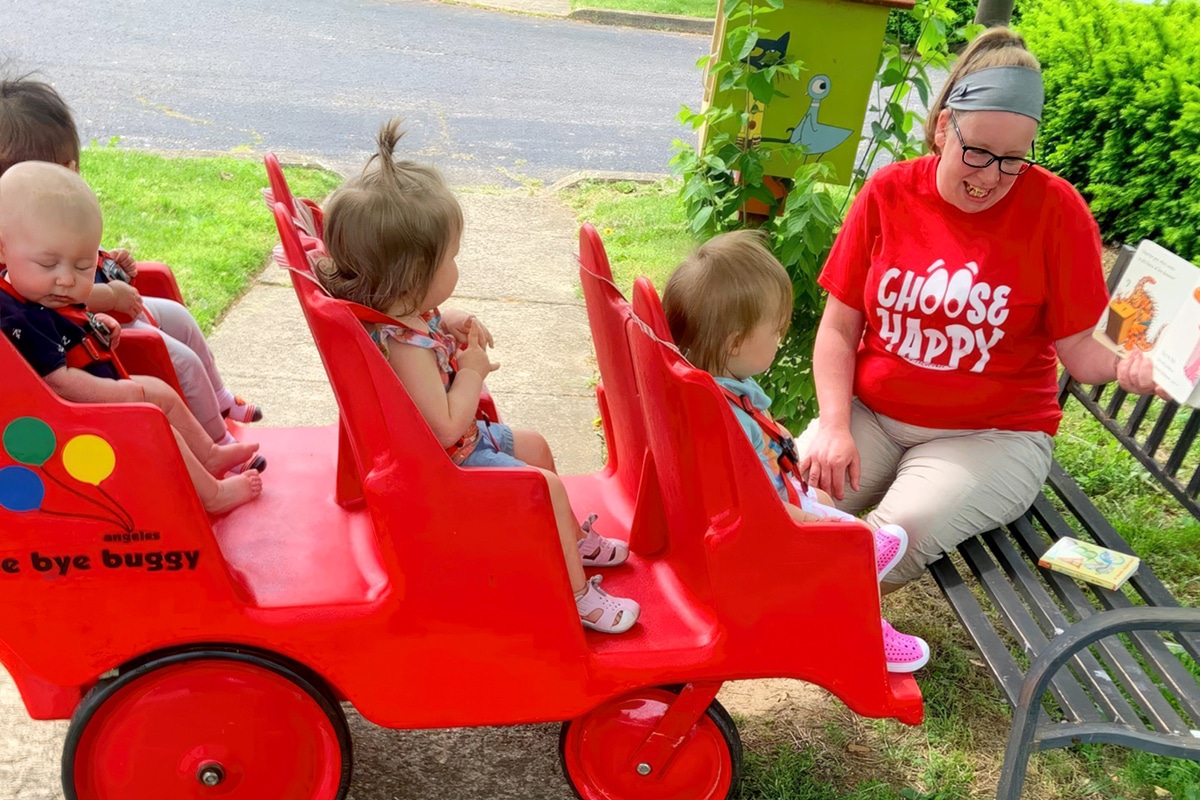 Outdoor Play For Fresh Air & New Experiences
Babies go outdoors to their own large, age-separated playground, where they have space to safely practice their budding gross motor skills. Fresh air, exercise, and new sensory experiences all add to your baby's overall development.
We're open Monday through Friday, from 7:00 a.m. to 5:30 p.m.
Staff clean and sanitize classrooms and high-touch surfaces daily, and a professional cleaning crew comes in once a week to ensure a sparkling, germ-free, top-to-bottom clean that protects your child's health.
Hear What Parents Have To Say...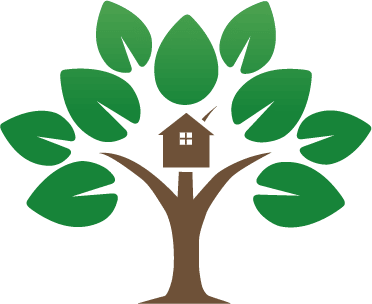 "I absolutely adore Logan's Treehouse. Thank you, guys, for all you do for our family!!"
My daughter has gone to this daycare for about a year and has learned so much! Any concern I have had they have addressed quickly and effectively. I can tell she is very comfortable with her teachers. They are family driven and truly care about your child.
- Olivia Moran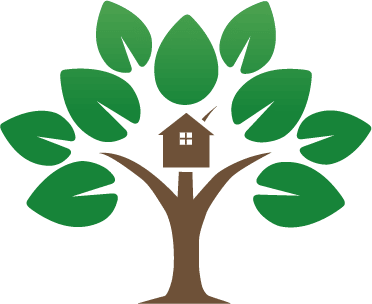 "Thank you so much for giving our boys a safe place to thrive away from home!!"
When Logan's Treehouse purchased the daycare from Smart Start, it was one of the best things that could have happened for our kids. We were ready to switch daycares, but with the new ownership, you could immediately tell that the Logans care about the kids and their families.
- Erin French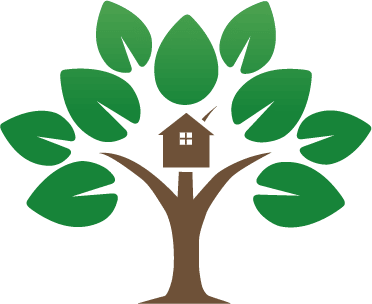 "Thank you, Logan's Treehouse, for doing an amazing job providing care for our child!!"
The staff and teachers are awesome and treat the kids as they would their own. Our child has enjoyed every moment of being there and has learned so much! I would definitely recommend Logan Treehouse for your childcare needs.
- Shanika Akilah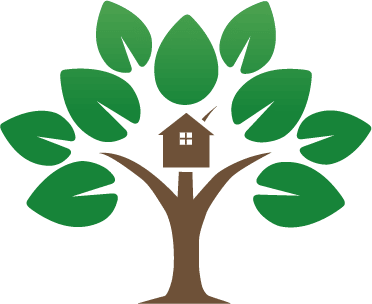 "Thank you so much, Logan's Treehouse! I couldn't imagine my little ones anywhere else!!"
My daughters started at Logan's Treehouse as their very first daycare about four weeks ago, and I couldn't be happier with our experience. My three-year-old comes home daily talking about how much she has learned and how much she loves it there.
- Sarah Jo Seidl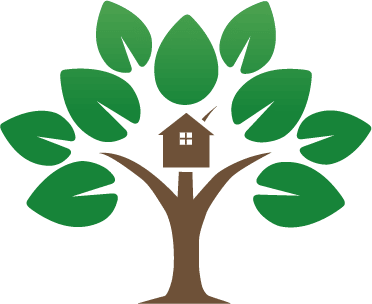 "This is a great daycare! My daughter is very happy and excited every morning to attend!!"
She has learned SO MUCH! Every day she comes home telling me something new! The owners, director, and teachers truly care, and it shows! There are not too many daycares that have check marks across the board, but Logan's treehouse is one of them!
- Renaldo English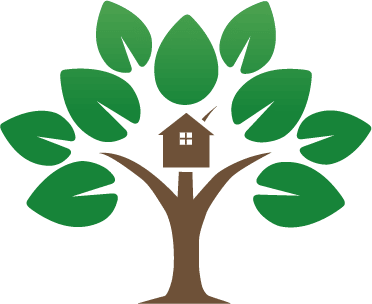 "Logan's Treehouse is amazing! I couldn't say enough about how they treat me and my son!!"
They always send home daily reports of how my son's day went, what he ate, what times he was changed, and what activities he did in class. One thing I must say is Logan's Treehouse really cares about the kids and is always taking the extra step!
- Robert Sawyer JR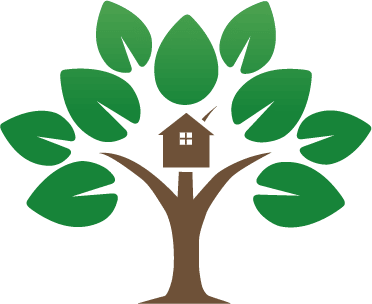 "Thank you to all the staff and owners Logan's! Keep up the astounding work!!"
Logan's treehouse is absolutely amazing. I couldn't be happier knowing that my children are well in hand. The owner and staff are superior to any daycare they have ever been in before. They have learned so much they come home every day knowing something new.
- Charlie French
Come Experience The Warmth Of
Family-First
Care & Education!